The Initial Unit Price of Manufacturing Equipment is Just the Tip of the Iceberg
Total Cost of Ownership (TCO) is a fundamental and necessary tool for business capital planning. It analyzes the purchase price of a capital expenditure—such as multiple fluid dispensers—as well as the total expenses incurred over a machine's lifetime, so they can make the most economical choices, based on the investment's ability to cover its cost and generate the return desired.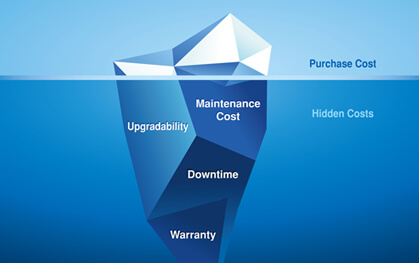 As suppliers working with Engineering, Operations and Production personnel, who have immediate needs, our job is to fill those needs with a competitive product and price. It is at this point that vendors will be asked about TCO and how this same equipment can meet the ongoing needs of the organization.
Manufacturers supply the data and the analysis is an objective tool for making the best decision based on the numbers.
Many factors go into the TCO analysis. Specific to fluid dispensing; AirFree® dispensing, as with many electromechanical systems, has been part of a shift away from pneumatically or hydraulically driven systems in part due to the increasing pressure to reduce cost. Electromechanical systems incur lower maintenance and repair costs throughout the lifetime of the system. The volumetric dispense is accurate, measurable and repeatable. There is elimination of scrap and rework, there is no need for extra personnel to adjust time and pressure (often hourly). Guess work and extra line inspectors are no longer part of the process. Energy is saved and faster cycles increase productivity and reduce manufacturing costs, reducing the total cost of ownership.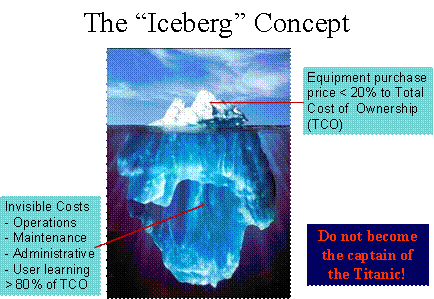 Summarizing, a supplier might offer something at a cheaper initial unit price, but that price is just the tip of the iceberg. Global manufacturing companies must consider the other components that contribute to how much a machine and its process contribute to the overall manufacturing costs. This is especially significant when viewed over time.
Like what you've read? Please share this article, here: