AirFree
®

Technology

Provides the process control needed to automate the fluid dispensing process without rejected parts or a rework process.
LC Connector Mount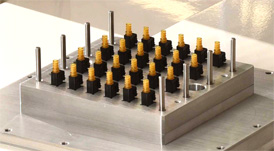 Holds LC Connectors in a fixed position.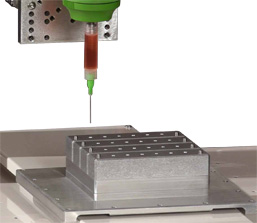 The patent pending design guides the fluid dispense tip into the LC Connector center tube in preparation for the application.